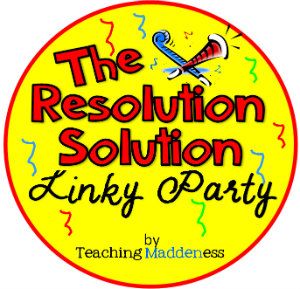 For School:
1) To plan better activities for homeroom. Planning activities for homeroom has been such a chore. When I get to the school in the morning all I want to do is get completely settled in for the day. I need to be remediating for Language Arts so I hope to start spending more time preparing helpful lessons to use during homeroom. This may require me getting to work earlier but it's something that needs to be done.
2) Keep my desk more organized. My desk seems to always be overloaded with stacks of papers. I think I need to get a bin or something to put papers in that need to be graded so that I have some room on my desk.
3) Be a happier coach. Coaching cheerleading has taken a lot out of me because of the extra time requirements.
Personal:
1) Eat breakfast everyday. I have got to start making time to eat breakfast. I rush from the time I wake up until the time I get home at the end of the day. It may be helpful for me to start packing something like yogurt to eat during my morning planning period.
2) Read the bible more often. It would be great if I could get into a routine of reading the bible at a certain time everyday. Right before bed doesn't seem to work well for me as sometimes I'll say "I'm too tired so I'll just pray."
Blogging:
1) I need to take more pictures for my blog and update it at least once a week. It got very hard in December to update my blog often. I will try to find more time this year as it's important to me to reflect on my teaching practices.


Most importantly I just want to be a more happier person overall. I hope that after having some experience teaching now that I can become a little more stress free and try to enjoy every day I am given!

What are your resolutions?